‹ BACK
STD Tests
Exams to detect sexually transmitted diseases (STDs) conducted with maximum confidentiality, promptness and effectiveness.
Take your test in a laboratory with state-of-art technology. Get to know the different Medical Port's packages to test your sexual health.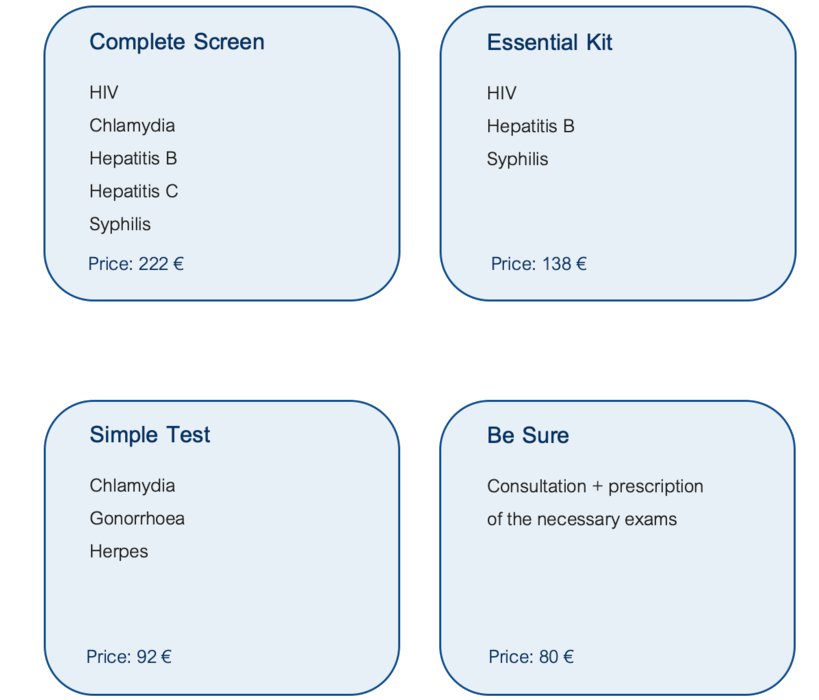 Be Sure Consultation
If you suspect you might had contracted any sexual disease, speak with one of our doctors clarify all your doubts and get to know which tests you must undertake. We guarantee maximum confidentiality. The Be Sure Consultation is the most effective way to understand your symptoms' origin and to act quickly.